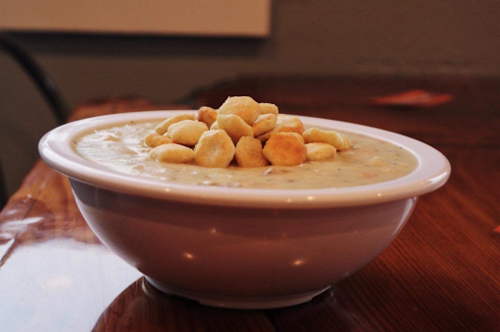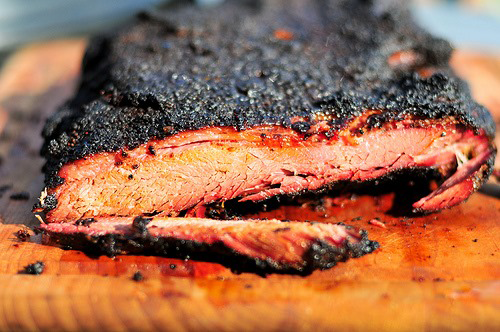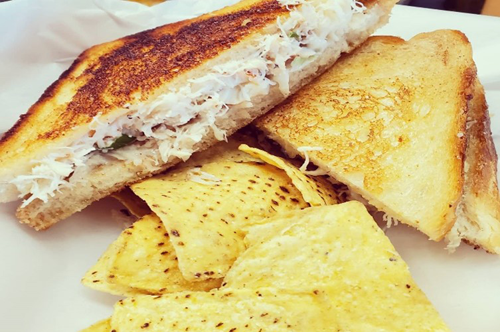 Welcome To Ginochio's Kitchen in beautiful Bodega Bay! Our two beautiful waterfront outdoor dining patios are now open and available on a first come first serve basis as we do not take reservations. Indoor dining is currently unavailable. Our "To Go" window will also be serving our amazing food:  Caramel Bacon Monkey Bread, Bacon/Brisket or Steak Burritos, Brisket Hash of Beef, award-winning Clam & Scallop Chowder, Buttery Crisp Dungeness Crab Sandwich with Havarti cheese, Fish Tacos, 14-Hour cherry wood smoked Brisket by the pound or in a Moo Sandwich, Tender Pulled Pork in our "Piggy" sandwich or by the pound, Alicia's Nachos with brisket, steak or pork, award-winning Pork Rib ribs!
We encourage you to order online to save you time especially during peak lunch hours.
Our buttery grilled Dungeness crab sandwich and our amazing clam & scallop chowder was just featured as best in Sonoma County!
Voted 2019 in the Top 3 Press Democrat "Best of" for Outdoor Dining, Best Restaurant, Best Breakfast and Best Brunch.  Winner of the Stumptown Rib-Cook-off People's Choice "Best Ribs" against 35 competitors!  Award-winning Clam Chowder in both the Santa Cruz Chowder Festival and the Bodega Bay Chowder Days, "Top Three" Chowders, People's Choice.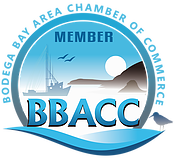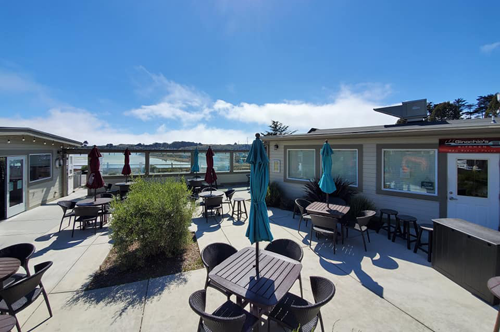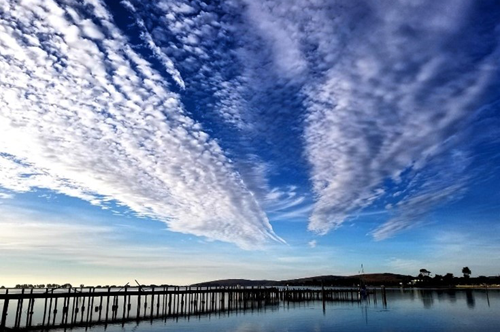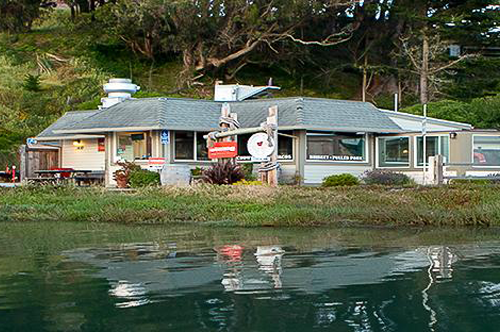 Ginochio's Kitchen is proud to cook for you!
Smokin On The Coast Specialties
Handmade Ravioli in Simmered Italian Gravy
Ginochio's Kitchen is proud to cook for you!