Welcome To Ginochio's Kitchen
Welcome to Ginochio's Kitchen located at 1410 Bay Flat Road in beautiful Bodega Bay offering stunning views of the Bay from our indoor seating and outdoor patio. Once you walk in, you will feel the family love for cooking delicious and amazing food. GK is casual & comfortable smells of baking pastries or bread, meat smoking in our indoor smoker and pasta sauces simmering. Open 7 am to 3 pm daily, closed Wednesday! Check out our cooking classes, private chef dinners or "fresh catch" offered after we close to the public at 3!
BREAKFAST:
Ginochio's Kitchen opens at 7:00 am, just in time to enjoy a cup of delicious coffee and a sweet pastry or one of our delicious breakfast choices! Full coffee offerings of espresso, latte or freshly brewed Taylor Lane coffee. Pastries or our famous caramel bacon monkey bread will be just coming out of our dual baker's ovens. Our famous steak or bacon breakfast burrito will be freshly made to order.
LUNCH:
Lunch begins at 11. The meat will be coming out of the indoor or outdoor smokers juicy, tender and hot! Or enjoy homemade ravioli cooked to order or a slice of our amazing Grandma's traditional lasagna with bechamel sauce (vegetarian available). Our handmade hamburgers are made with Stemple Creek, organic, all natural, grass-fed beef from beautiful Tomales farmland. Check them out at www.stemplecreek.com. Our Clam & Scallop Chowder & Smokey grilled Fish Tacos with mango salsa make a perfect coastal combo.
Dining is more tasty while watching the many birds that find our cove home, the fishing boats leaving for a day of fishing from Porto Bodega or the playful seals just outside the window play in our bay. You simply can't leave hungry!
---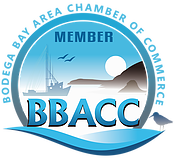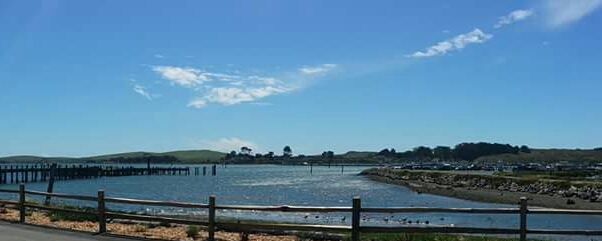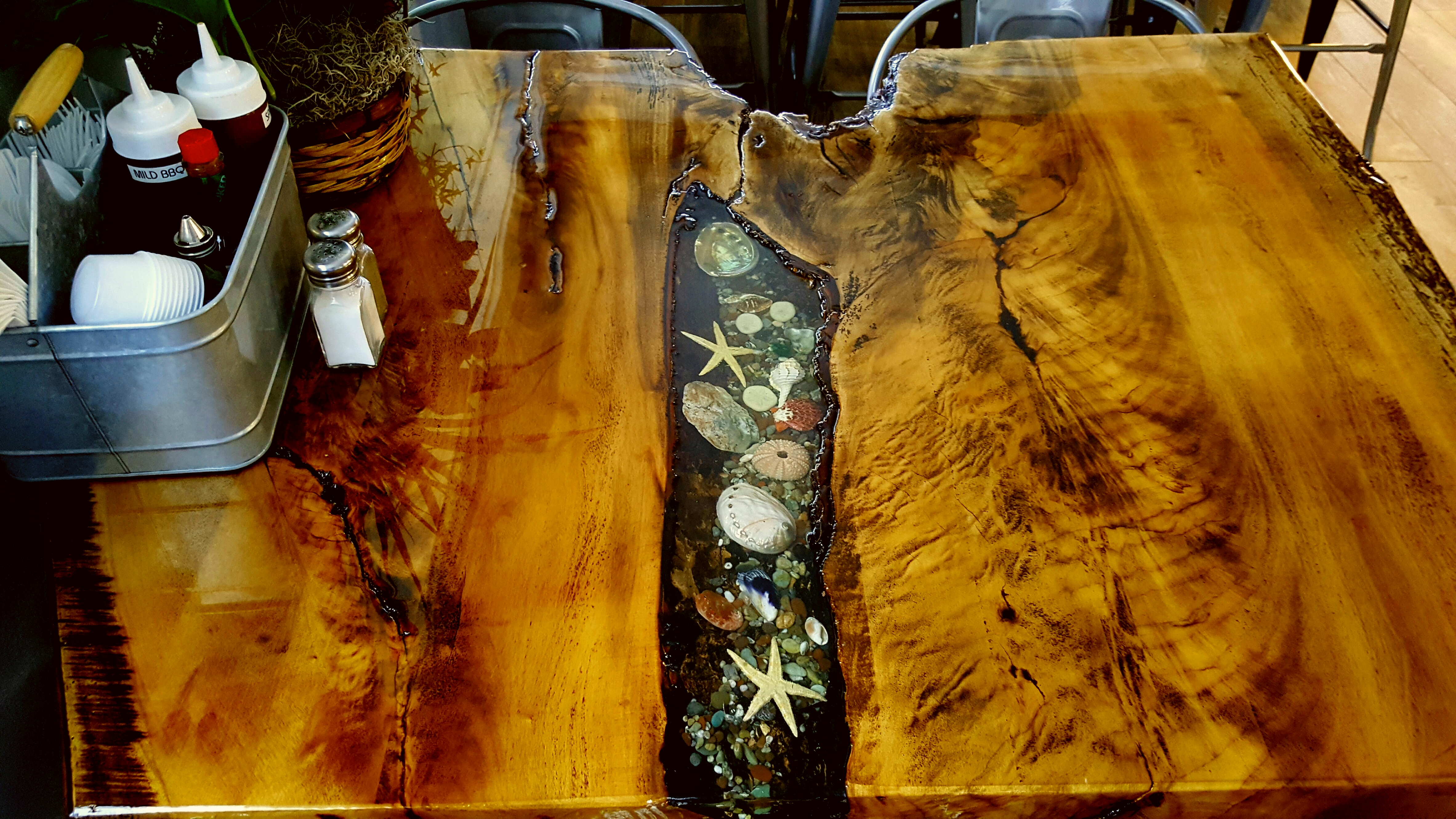 Ginochio's Kitchen is proud to cook for you!
Smokin On The Coast Specialties
Handmade Ravioli in Simmered Italian Gravy
Ginochio's Kitchen is proud to cook for you!